Tony Elvin
Birmingham Wine Weekend - What is it?
Between the 24th-26th April Birmingham plays host to the third outing of Birmingham Wine Weekend. This wristband event from the creators of Birmingham Cocktail Weekend is something that we look forward to each year.
Despite it's popularity, when we talk about Wine Weekend at other events we are always surprised that so many people have not heard about it. We thought we'd take the opportunity to put something together as a bit of an explainer and inspire you into getting involved whilst there's still enough time to make sure you're not doing anything else that weekend.
At the core of the event is a wristband wearing bar crawl of the best wine venues in the city from Loki and Arch 13 to Hotel du Vin and Malmaison. There are 21 participating venues who all take their wine lists seriously. In each of these venues, your wristband entitles you to choose from two different wines at just £4 per glass or a wine and canape pairing for £6. Venues can't just sling you the house wine at £4, their brief is to choose two special wines that they are proud to represent their venue and be able to talk to you all about it.
The wristbands are £10 each so even if all you did was surf Brum's best wine bars you would be quid's in on some fantastic wine, but there's more to it than that . . . the events.
Select venues across the city will be putting on exclusive Wine Weekend events. Last year these included an excellent series of wine tasting sessions at Harvey Nichols, innovative wine and cocktail making at the Whisky Club, the Wine Lab at Malmaison, a Wine and Art pairing tour at Birmingham Museum & Art Gallery and many more one-off, unique tastings and wine dinners. The events are priced to offer value for wristband holders so do keep your eyes peeled for announcements to avoid missing out.
This year's events will feature some more one-off specials designed to entertain and delight. We'd love to say more but this information is embargoed for a little longer but here's a hint for one of them below.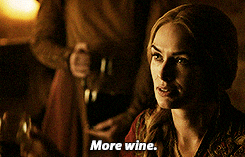 So, if you think that attending exclusive wine events and tasting lots of high end and interesting wines in the city's best venues sounds like a good idea you'll be pleased to see that the link to buy your wristband is detailed below. You can collect your wristband over the weekend from Hotel du Vin with your booking confirmation.
Here's the official website link: www.birminghamwineweekend.co.uk